Keeping with our theme of no bake desserts to help during these warm days of August we have a unique recipe from Delish. This recipe will not only be a tempting treat for the whole family it will be leaving them wanting S'more. A Downloadable/Printable version can be found at the end of the recipe. We hope you will enjoy this delicious treat that will be the hit around the campfire or Barbecue.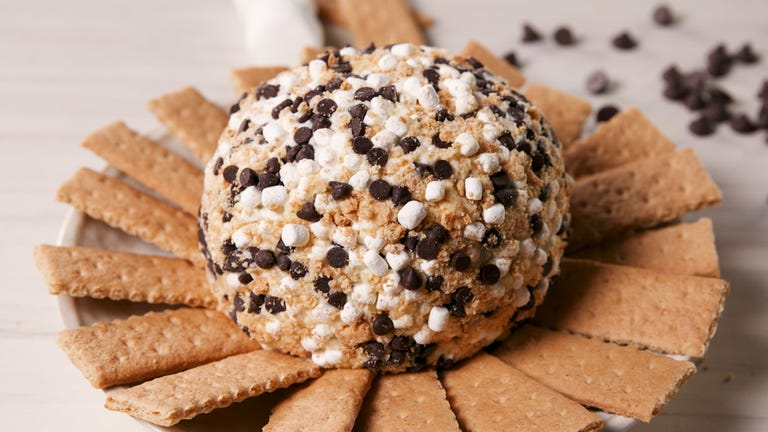 INGREDIENTS
16 oz. cream cheese, softened
1/2 c. powdered sugar
1/3 c. marshmallow crème
1 tsp. pure vanilla extract
Pinch kosher salt
2/3 c. mini chocolate chips
FOR COATING
1/4 c. mini chocolate chips
1/4 c. marshmallow bits
1/4 c. crushed graham crackers
Whole graham crackers, for serving
DIRECTIONS
In a medium bowl using a hand mixer, beat together cream cheese, powdered sugar, marshmallow crème, vanilla, and salt. Fold in mini chocolate chips, then place in refrigerator to firm up, 30 minutes.
Meanwhile, make coating: Combine mini chocolate chips, marshmallow bits, and crushed graham crackers on a shallow plate. When marshmallow mixture is firm, shape into a large round ball and roll in coating. Serve with graham crackers.